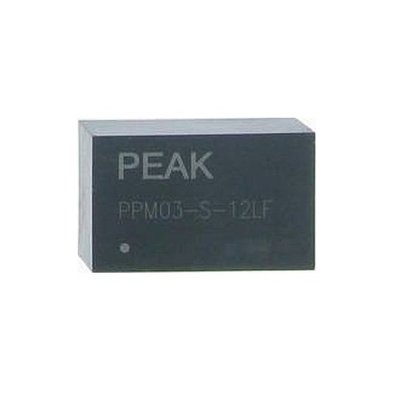 Micro Switching Power Supply for PCB mounting
Availability:

In stock

Delivery time:

Will be shipped within 24 hours
Micro switching power supply for PCB mounting, 10 Watts, very smal, high power
- Input: 100 t/m 240V AC
- Output 5 Volt DC
- Power: 2 Ampere
- Efficiency +/- 80%
- Very Small ...
More information
Product description
Availability:

In stock

Delivery time:

Will be shipped within 24 hours

Unit price:

€7,99 / Piece
If you need a intergrated power supply for your project that is smal as well as powerfull then the Peak PPM10-E-05ELF, is the module you need. This module can simply be soldered directly on your PCB.
This small yet powerfull little monster wil do what a simpel PCB Transformer could never do
Offering you 5 Volts and 2 Ampere in a package size that is very small: 53 x 28 x 18 mm (LxWxH)
If you want to keep your project small but you need considerable power, then this is the thing you most certainly need.
Specifications:
Input Specifications
Input Voltage Range 100 - 240V AC
Output Voltage 5 Volts DC
Maximum Power: 2 Ampere
External Input Fuse (recommended) 2A / 250V slow blow
Voltage Accuracy ±2%, typ (±3% at 3.3 Vout)
Input variation ±0.5%, typ
Load variation (10-100%) ±1% , typ
Ripple and Noise (20Mhz bandwidth) 50mV pk-pk, typ
Short Circuit Protection Continuous, auto resume
Over current protection > 110% Io
Temperature range -25°C to +70 °C
Power derating 2% / °C
Case temperature +95°C (max)
Hold up Time 50mS, typ. (230VAC)
Temperature Coefficient 0.02%/°C
Switching Frequency 60kHz, typ
I/O Isolation Voltage 4000VAC / 1min.
Leakage current 0.1mA, typ
These modules are avalible in a limited stock, gone means gone
Reviews